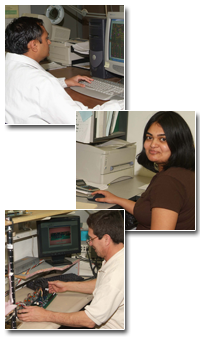 Quote Request Form
Drawings and Files
Required for a quote
PC Boards only:

Gerber Files with Fabrication Drawing showing PCB specifications.

PCB Assembly:

Gerber Files of all PC Boards
Assembly Drawings with special instructions (Only if you have any)
BOM as per format given below

Membrane Switches:

Overlay (top side) artwork in dxf or ai format
Mechanical drawing showing dimensions, pin outs and other specifications.
Color identification of all areas preferably in Pantone numbers
Pin-Out drawing

Sheet Metal & Injection Moldings:

Mechanical drawings with all side views, a 3D view if available
Surface finish requirements.
Silk screening requirements with color information.
BOM File Specifications
For the most expedient service possible, for PCB assembly, please be sure that your BOM file (Excel format preferred) contains the following information:
Manufacturer's name for each part
Manufacturer's Part Number
Reference designator for each part
Description of the part
Any Alternative part numbers that may be used
Quantity required per board
Drawing of any CUSTOM made part and the current vendor for that part
If you wish us to use any of your existing vendors for any part, please give us contact info for that vendor.